The LogCenter team consisting of the Dean of the Faculty of Engineering and Information Technologies Kegenbekov Zhandos, Director of the consulting company Kazakhstan Institute of Industrial Development LLP, Marat Idrisov and Executive Director Alipbaeva Nazerke, with the support of Professor Burghard Scheel, visited the Federal Republic of Germany from October 17 to October 25, 2021. Purpose of the trip was to gain practical experience, receive professional advices and establishing business contacts with representatives of the Technical University of Applied Sciences Wildau (TH Wildau), TU Hamburg-Harburg Fraunhofer CML, DIGITAL HUB LOGISTICS HAMBURG on the development of the LogCentre at DKU, as well as attending the German Logistics Congress 2021 in Berlin. As part of the trip, on 18 October, Professor Burghard Scheel organized a meeting with Professor Peer Witten and the management of Digital Hub Logistics Hamburg. Within the framework of the meeting, the possibilities of creating a logistics hub, its role in the development of the logistics industry and possible ways of cooperation were discussed.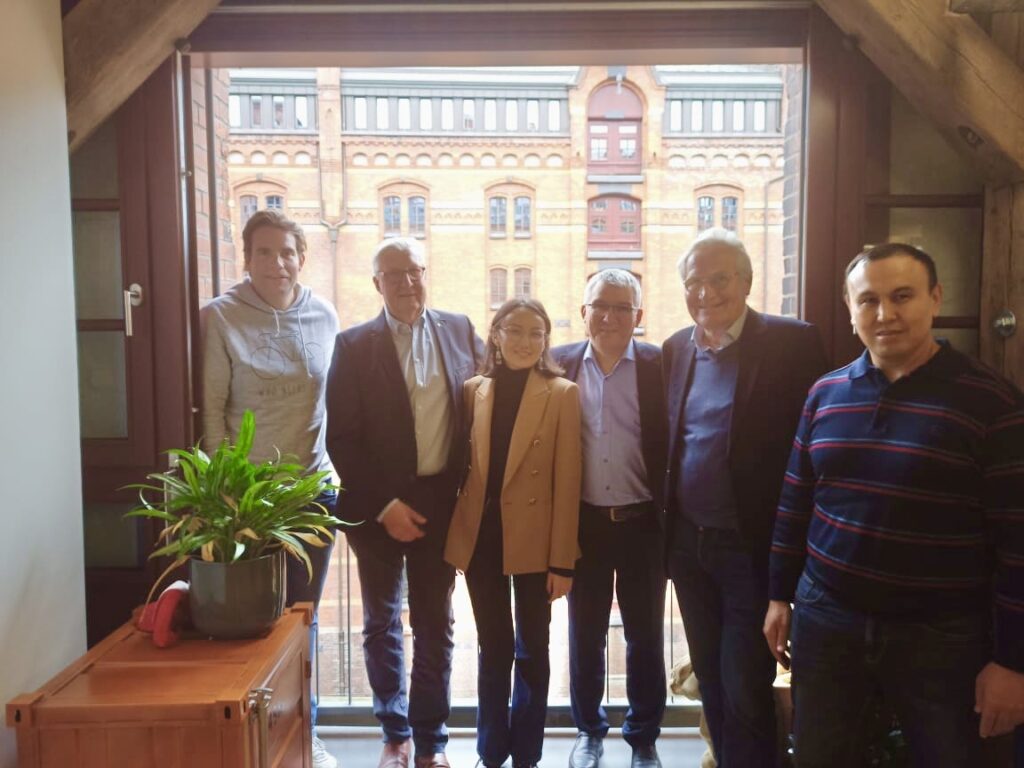 Also, a delegation from Kazakhstan visited Kühne Logistics University, where Dr. Rupert Seuthe and his colleagues talked about the university, educational programs and research work carried out at Kühne Logistics University. Also on October 21st in Berlin, a meeting was held with the President and Managing Director of the University, Professor Thomas Strothotte, where issues of joint work were discussed.
Another very important meeting for the development of the LogCenter was a meeting with Professor Carlos Jahn at TU Hamburg-Harburg, Fraunhofer CML. Where he shared his experience, talked about the research projects, and also discussed ways of cooperation between DKU.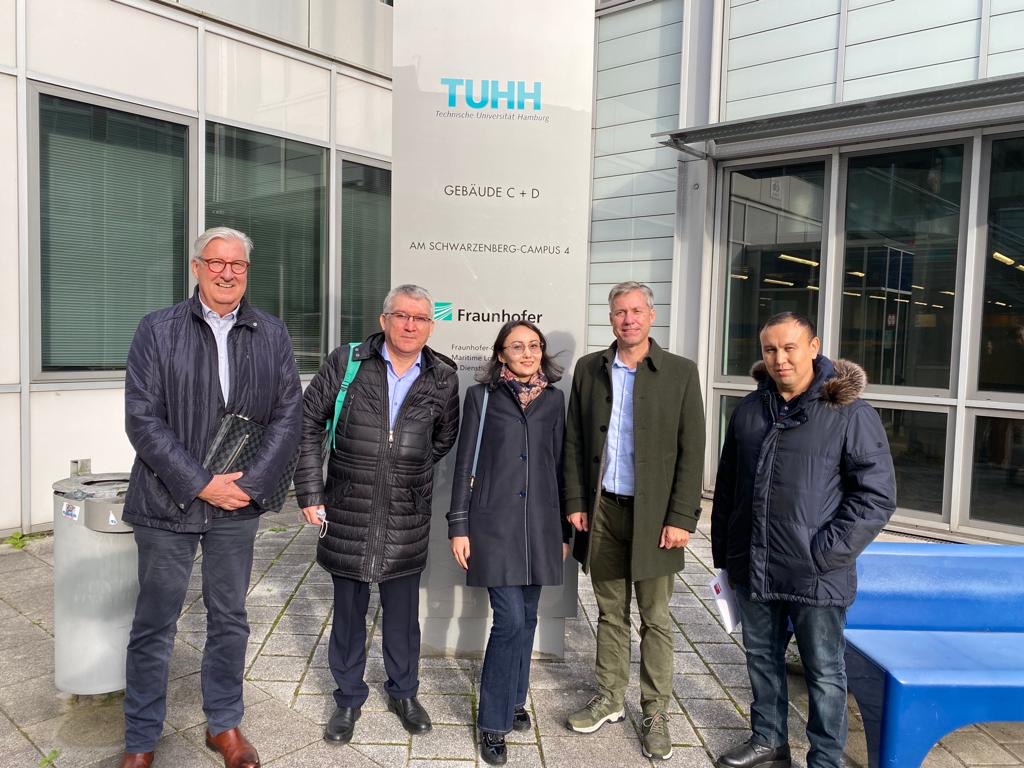 As part of the trip, team visited the Technical University of Applied Sciences Wildau (TH Wildau), where they met with Professor Jens Wollenweber and members of his research group. The university team organized an excursion to the university laboratory, where they exchanged exchanged with experience in research work and discussed issues of cooperation in the development of joint research work.
One of the important events of the business trip was participation in Deutscher Logistik-Kongress 2021. During 3 days, there was an opportunity to take part in the conference, visit the exhibition and discuss the problems and opportunities of current developments in the field of technology, economics and politics, with speakers from industry of politics and science. We got acquainted with business partners and expanded our network. We are grateful to Professor Thomas Wimmer for this opportunity.