More details can be found in the magazine "Транс-Logistics Казахстан"
Brief information about Tom.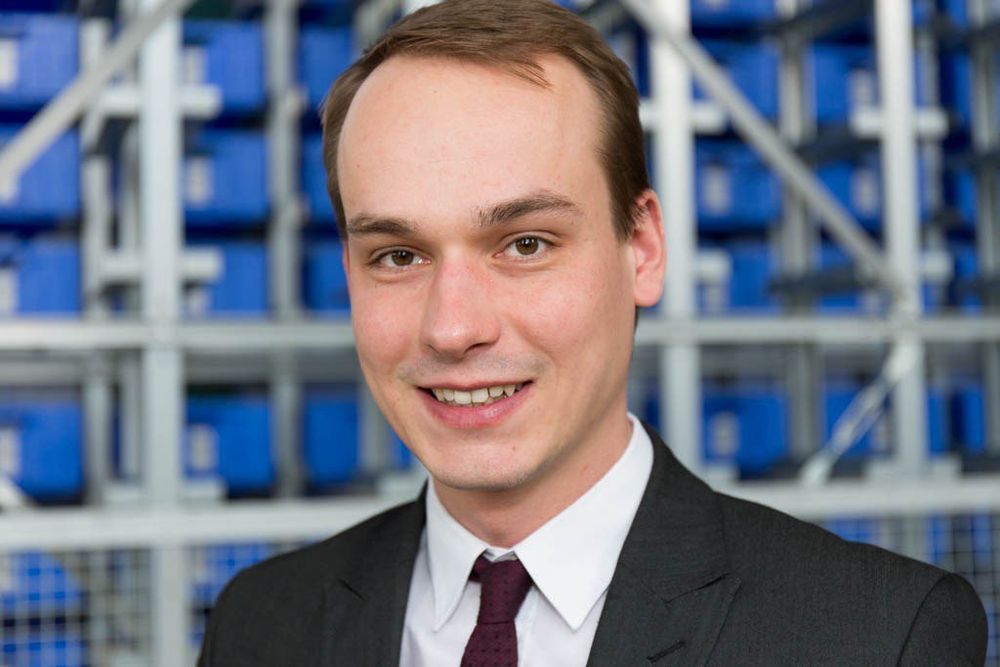 Dr. Tom Assmann heads the research group Logistics Transportation Systems at the Otto-von-Guericke-University Magdeburg. He has strong experiences in the cargo bike business due to several research projects, a strong network and his engagement as member of board of the German cycle logistics association.
Cargo Bike environmentally friendly, mobile, practical
The use of bicycles for transporting small parcels, light loads is now becoming more and more popular in large cities. This is especially true for express-transportation in urban areas with a high proportion of residential buildings and elevated transport problems.
And if we add to advantages of mobility, environmental friendliness and low noise of cargo bikes, then a fairly effective and economical concept of bicycle logistics is being built within the framework of citywide transport and urban logistics. The pilot projects for the use of cargo bikes in German cities demonstrated the success of the concept of bicycle logistics, but there is still a lack of generalized planning knowledge that would allow the creation and scale of bicycle logistics systems beyond the pilot status.
In the "Freight Bicycle Hub" project, the Department of Logistics Systems and the Department of Environmental Psychology at Otto von Guericke University of Magdeburg dealt with specific issues related to the introduction of transfer hubs in urban areas.
We have talked with Dr. Tom Assmann, who is the head of the research team at the University of "Logistic Transport Systems" and has extensive experience in the field of cargo bikes, thanks to several research projects, extensive network and participate as a member of the Board of the German Association of the bicycle logistics.
Mr. Asmann, please tell us briefly what a "Cargo Bike" is and what it is used for? Basically, a cargo bike is a bike with the capability to transport load. Cargo bikes occur in many different shapes. The types reach from more conventional bikes which can transport a large shopping bag easily to heavy duty cargo bikes meant for load up to 500kg and above. Nearly everything is possible. As a bike, their benefit is, that a rider can use cycle paths and bypass congestion. Additionally, no driving license is required. Depending on the type of cargo bike it can be used for nearly all purposes. In Europe, one very dominant use is transporting children or doing groceries. Many families living in cities can substitute a car by owning a cargo bike. A lot of small businesses are very creative in the application of cargo bikes. You can observe cargo bikes used by street vendors, fpr mobile bars, as advertisement sign in front of a shop, for house cleaning services, food deliveries, rental services at hardware stores and many more. In the logistics sector, cargo bikes are in heavy use by bike couriers and parcel delivery companies.
Can you share your experiences with the implementation of Cargo Bike in other countries?What have been the challenges? What kind of infrastructure is needed? Implementing cargo bikes in a country or city can take a while. Although those vehicles had a big share of urban transports at the end of the 19th century, they were mostly forgotten with the rise of cars. Currently, it seems to be something new in the eye of most people. This means, that people need to get to know cargo bikes again. If you are only familiar with bikes and cars, it is often very hard to imagine the fun to ride a cargo bike and to think about all the possibilities to integrate it in your business or daily life routine. One major prerequisite is, that people start to test cargo bikes and experience their possibilities. People need the chance to ride them. In the private sector and with independent businesses, the most crucial factor for a successful implementation is to create a cargo bike community and culture, to find and connect innovators who then start to spread the word and convince more and more people through lifestyle and personal contacts to test a cargo bike. Certainly, a safe, secure and large network of cycling paths helps a lot. A proper cycling infrastructure is essential to foster cycling in general. The width of a cargo bike is up to 1,25 meters. Your cycling paths should be as wide. However, car lanes can also be used by riders.
The project could be quite relevant for the cities of Kazakhstan, in particular for Almaty. How can you implement it our city? And what do we need to make it happen? In order to get cargo bikes used by small businesses and citizens in their daily life it is necessary to provide a basic service infrastructure. Bike shops and maintenance services are necessary. Additionally, people need safe spaces to park them during night time. This is especially critical with apartment buildings. Here, public and secure parking spots for cargo bikes help a lot. Since cargo bikes are more expensive than conventional bikes a funding scheme is very helpful. Especially during in the beginning, when cargo bikes are pretty expansive because due to small economies of scale, this is essential to propel the use. In Europe most private funding schemes are so successful, that the provided funding is empty after some hours or days. Facing the use in logistics services, the most critical factor is the provision of transshipment hubs. The so-called micro hubs are a small facility at which goods are transferred from feeder vehicles to the cargo bike. It is a necessity, that micro hubs are located in close proximity to the actual delivery area since ca cargo bike needs to return two to three times during a day in order to do all deliveries. If this is secured, a cargo bike can replace a van and as experience from European pilots by large parcel delivery companies demonstrates even save money. In our guide book "planning cargo bike hubs" we provide detailed insights into those systems and their deployment. It is available in Russian via the Kazakh-German University.
How will the introduction of Cargo Bike affect the city logistics in the near future? Cargo bikes path the way towards emission free and people friendly urban logistics and mobility. A study demonstrates, that half of urban motorized trips with goods transport can be done by cargo bikes. With parcel deliveries, in dense urban districts up to 90% of deliveries done by cargo bikes are possible for certain logistics service provides. Taking those indicators, it becomes clear that cargo bikes can massively alter traffic within cities for a better. Cargo bikes are the perfect fit for goods transports in districts focused on walkability and children playing securely on the streets. In Germany, I often talk to representatives of large parcel delivery companies operating world-wide. They completely aware, that logistics needs to get carbon neutral and emission free as soon as possible. They want to get more cargo bikes on the streets. The provision of space for micro hubs is the bottleneck. Public administration needs to get active in planning urban freight systems. I think, the appreciation of logistics a another type of personal mobility by delivering e-commerce shoppings, will be the strongest change of city logistics in the near future.
What is your opinion on the possibility of developing Cargo Bike in Kazakhstan? Actually, I cannot keep the overview on all the startups currently evolving in the cargo bike business. The sector currently is highly innovative and brings up novel cargo bikes and other solutions every year. Most are fit to the European market. Cargo bikes fit to the special requirements of the market in Kazakhstan, Russia and other countries in the area are scares. Your know-how is great. Just go for it and develop a new cargo bike. I am willing to participate.
More details can be found in the magazine "Транс-Logistics Казахстан"